Advisory Committee: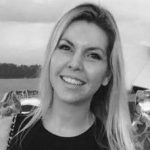 Amber Cordeaux https://www.linkedin.com/in/amber-cordeaux-a2754018/
Amber brings a wealth of experience and knowledge from both sides of the table as both an angel investor and AR/VR start-up Co-Founder. She's Co-Founder of Humense, the first Australian company to be backed by Alibaba's investment arm and is a mentor at two of Australia's leading accelerators/incubators. Winner of "Women in Innovation and Technology" award 2015 and the youngest TV station CEO in Australian history. She also successfully lobbied the Federal Government for Community TV license continuation nationally. She started "Women in AR/VR" Australia and co-organised the world's largest and second largest AR meetups out of Melbourne and Sydney. Amber was recently chosen to be a Judge at the Festival of Media Global Awards in Rome, 2018, as the only representative for APAC region for judging best use of AR/VR, New Technologies and Gamification in Advertising. She was also chosen to be included in the recent list of "Top 101 Women Leading the AR/VR Industry" globally.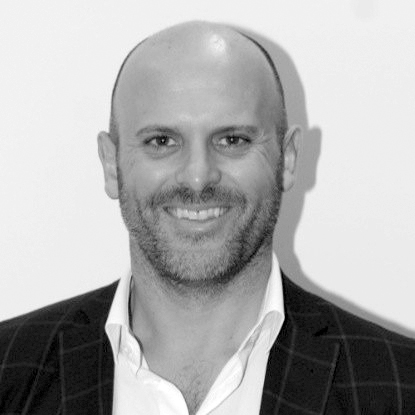 David Gasan https://www.linkedin.com/in/davidgasan/
20 years of operational experience in early stage venture capital and private equity investment management and analysis in a range of diversified industries including technology, telecommunications, mobile, automotive, marine, property and finance/ insurance in Australia, USA, Malta and other parts of Europe and North Africa. David has occupied senior Management and Board level positions contributing to high level company direction, capital requirements, growth and new business opportunities. He holds an Executive MBA from London School of Business in 2011 and a BA (Hons) in History with Italian from the University of Sussex and the University of Bologna.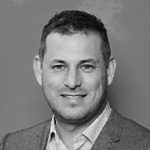 Wade McDonough (B.Eng. Biomedical) https://www.linkedin.com/in/wademcdonough/
A seasoned serial entrepreneur and public speaker with 25 year's experience in Silicon Valley, Singapore, India and Australia as an investor and advisor in all areas of science and technology. A diversified set of business experience, including (but not limited to) Medical Pharmaceuticals and Devices, Aerospace, Logistics, AR/VR, Digital Autonomous Vehicles, AI, Deep Machine Learning, and Spatial Computing. Advisor and consultant to over 32 Silicon Valley based companies and start-ups including NASA, Stanford, Genetech, Hewlett-Packard and Pfizer.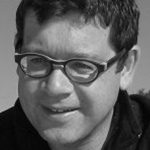 Peter Koch https://www.linkedin.com/in/peterjkoch/
Successful CTO responsible for developing world-class Augmented Reality and Virtual Reality solutions including one of the world's first AR eyewear solutions, for the Royal Family of Qatar for the World Cup bid in 2010. Lead the world's first integration of AR with the game engine Unity3D, creating the official Transformers 3: Defend the Earth AR app reaching over 2 million downloads and played around the world. Expert in computer vision technology, depth sensors, gaming technology, animation. Software Engineer for Windows Phone 7 at Microsoft Redmond, product design and implementation for Internet Explorer Mobile.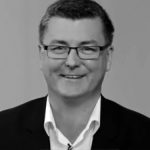 Pete Cooper https://www.linkedin.com/in/petecooper/
Experienced innovator and investor in technology across multiple verticals. Proven track record of success in most stages in tech/internet/finance industry value chain over 20 years and more than a dozen countries. Now consulting to and investing in primarily high volume and real-time technology innovators and actively working with them to deliver internationally. Start-up mentoring, angel/venture investment, events, education and start-up industry ecosystem development and advocacy, government policy and insight. Founder of The Start Society and Syd Start, Director of Innovation and Growth at University of Technology Sydney (UTS).