EDV's highly experienced team combines deep sector and functional experience
Technical, commercial and investment experience
Senior management team
Broad market connectivity with industry participants, incubators and accelerator programs
Active and globally recognised engagement with the market place
Strong investment origination
Excellent AR/VR, AI/ML, Robotics and IoT industry connections
Leading technical appraisal skills
General partners with complementary skills and connections
Intimately involved with the selection and monitoring of investments
Strong commercial evaluation skills
Co-Founders & General Partners: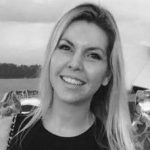 Amber Cordeaux https://www.linkedin.com/in/amber-cordeaux-a2754018/
Amber brings a wealth of experience and knowledge from both sides of the table as both an angel investor and AR/VR start-up Co-Founder. She's Co-Founder of Humense, the first Australian company to be backed by Alibaba's investment arm and is a mentor at two of Australia's leading accelerators/incubators. Winner of "Women in Innovation and Technology" award 2015 and the youngest TV station CEO in Australian history. She also successfully lobbied the Federal Government for Community TV license continuation nationally. She started "Women in AR/VR" Australia and co-organised the world's largest and second largest AR meetups out of Melbourne and Sydney. Amber was recently chosen to be a Judge at the Festival of Media Global Awards in Rome, 2018, as the only representative for APAC region for judging best use of AR/VR, New Technologies and Gamification in Advertising. She was also chosen to be included in the recent list of "Top 101 Women Leading the AR/VR Industry" globally.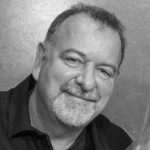 Ric Holland https://www.linkedin.com/in/richolland/
First start-up aged 20, as a Designer and later a pioneering Creative Director delivering literally thousands of digital projects internationally through 1980s to late 1990s. AsiaPac GM – MetaCreations Corporation (merger between Fractal Design and MetaTools in Silicon Valley). Creative Director – User Centered Design IBM – First large scale UX projects APAC. Senior lecturer at University of Technology Sydney (UTS), UNSW, & AFTRS. Research – NUI and Human Computer Interaction, served on industry and academic Advisory Boards. As Global Manager of Communications and Evangelism for Wacom Technology he authored the book 'Art of Making Marks' a 25 year history of Wacom and the development of Natural User Interface technology and ecosystems. artofwa.com More recently was CMO and Start Up Community GM for Offis Multi-Cloud Innovation. Founding sponsor of AR/VR Meet-ups, curated and sponsored hundreds of technology Start-up events. Mentors and maintains a global network of digital/business innovators.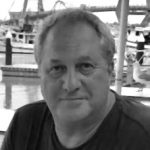 Mark Kogos https://www.linkedin.com/in/mark-kogos-34605a4/
Career in the finance and mergers and acquisitions industry, having implemented transactions for self managed enterprises at the start-up phase through to major Australian and international corporate groups. Mark was formerly with National Australia Bank and PwC's M&A/ITS Team. He has a history of early stage investing in tech focused start-ups in both Australia and New Zealand, including successful listing of Commsoft on ASX and Plexure Ltd on the NZX. As the co-founder of BHD Capital, Mark is actively working to list a major private clean tech business in the oil and gas sector on the LSE in 2019.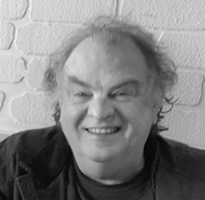 Mark Holland linkedin.com/in/mark-holland-a713991
Quantitative financial career in applied mathematics and software development, mainframes, minis and PCs including software that successfully competed with spreadsheets in the US. Financial Mathematical Modeler at Westpac group at the frontline in corporate/project/financial markets, programming models that facilitated deal-making activities. Researcher at Macquarie University developing and implementing models, scanning share market data of all the stock-exchange companies listed in Australia and the US over 60 years. Wrote corporate treasury software in Europe, UK and North America, Algorithmic trading equities systems, commodities dealing analytics, aviation finance, retail POS/ERM. University Lecturing – B Comm/Applied Finance – Business Statistics/Economics. Geothermal Energy Modeling – presented at Australian Geothermal Energy conference 2010, 2011, 2012; Mathematical Physics – Geometric Algebra.